The Allegiant Air baggage policy isn't particularly complicated; it's simply expensive. To get the best deal, plan how many bags you're going to carry (bearing in mind the baggage allowance) beforehand and pay for them when making your reservation. Despite Allegiant Air's low base flight ticket prices, you might end up paying more than you expected for baggage. For example, Allegiant charges extra for a carry-on bag that gets more expensive the longer the passenger wait to buy.
Furthermore, it's important to keep in mind that the maximum weight for your checked baggage is 40 pounds (as opposed to the average of 50 lbs) and that the same deadline-based fees apply when purchasing checked baggage.
Key Highlights of Allegiant Air Baggage Policy
Carry on Baggage Policy
Each passenger is permitted to bring one complimentary personal item on board. The personal object must fit somewhere under the passenger's seat in front and can be a briefcase, laptop, handbag, compact backpack, or other similar items.
Each traveler is allowed to bring one carry-on bag together with one personal item as long as the necessary fees are paid at the airport terminal or in advance. The carry-on baggage, which may be a tote bag, roll-aboard baggage, or other types of baggage, needs to be adjusted in the overhead bin.
Passengers must adhere to Allegiant carry on size requirements. You should carefully measure your luggage because the maximum dimensions shown below include wheels, handles, pockets, and decorations.
Size and Dimensions
For Personal items: 7H x 15 W x 16 L inches or (17.8 x 38.1 x 40.6) cm.
For Carry-on: 9H x 14W x 22L inches or (22.9 x 35.6 x 55.9) cm.
In some circumstances, like when carrying large carry-on bags to the gate or when there is not enough room in the overhead bin, it may be essential to check your luggage and pay for the excess baggage fees. Additionally, a personal item that is too large to fit in a carry-on bag may be charged for it.
Items That Are Not Allowed On Board A Plane 
Passengers can bring the following list of items on board the plane in addition to their permitted carry-on baggage, but they are not subject to the carry-on bag fee.
Medical Supplies, assistive technology, and mobility assistance for qualifying people with disabilities.
strollers and car seats, etc.
A coat, jacket, wrap, or some outer garment.
A child's bag.
Reading material.
an umbrella.
food
Duty-free products in one box or bag.
Checked Baggage Policy
Allegiant Air provides passengers with various services that also include, adding checked baggage for a fee. The airline will charge for all your bags, including your first checked baggage.
You must check the baggage at the ATC (airport ticket counter) 45 minutes prior to your departure and no earlier than 2 hours prior. Allegiant Air reserves the right to inspect all checked baggage.
Size and Weight Requirements
Any luggage that exceeds 115 inches (the sum of the outside length, height, and width) or 100 pounds will not be accepted by Allegiant Air. Additional fees (oversized or overweight baggage fee) will apply to any luggage which exceeds the dimensions and weight limitations:
Weight: 40 lbs or 18 kg.
The container must be 203 cm or 80 inches, in outer measurements (outer length + outer height + outer width), including handles, wheels, pockets, and other decorations.
Personal Item Allowance
Each passenger is permitted to bring up to two bags onto the aircraft: one carry-on bag and one personal item. Only personal items, such as purses and small backpacks, are allowed on Allegiant flights, at least as long as they adhere to allegiant personal item size restrictions. Beyond that, Allegiant will charge you for your baggage flight:
To store your carry-on bag in the overhead bin, you must pay. Prices differ from one flight to the next.
Additionally, Allegiant charges for checked bags and these costs can add up quickly for bulky or heavy luggage.
There are no roundtrip baggage costs on Allegiant; instead, baggage is charged per segment and by route. The lower your Allegiant bag fees will be, the earlier you add a checked bag or carry-on to your reservation through Allegiant Airlines Manage Booking.
Allegiant Air Baggage Fees
You can book up to 4 baggage in advance; additional baggage must be paid for at the airport. Baggage costs are non-refundable except if your baggage is lost or your trip qualifies for penalty-free ticket changes. Depending on your itinerary and when you pay for your luggage (paid online at allegiantair.com or at the airport), Allegiant Air will charge a baggage tax per bag, for each segment:
Depending on the time of reservation, $22 to $44.
Before-departure is $45.
At the airport, $50.
The airline will charge excess baggage fees that are non-refundable or overweight, oversized, and excess checked bags. Only at the airport are the given excess allegiant baggage prices charged and paid:
For 5th bags, $50 for each additional checked bag, each way.
Excess weight baggage of 18.2 to 31.8 kgs will cost $50 each way.
The overweight baggage of 71 to 100 lb (32.2 to 45.4 kg) or more will cost $75 each way.
An oversized bag of 203. cm or 80 inches or more will cost $75 each way.
Step-by-Step Guide To Add Baggage
1. Open the Allegiant Airlines official site or mobile app on your device and hit on the manage option.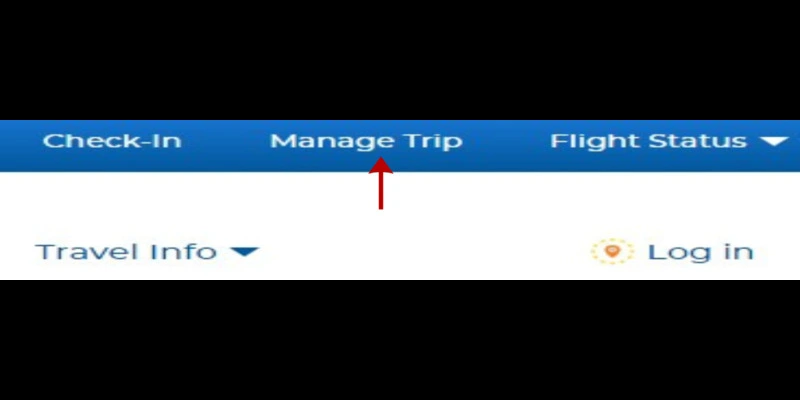 2. Navigate to the check-in section and fill in the details for getting into the check-in section.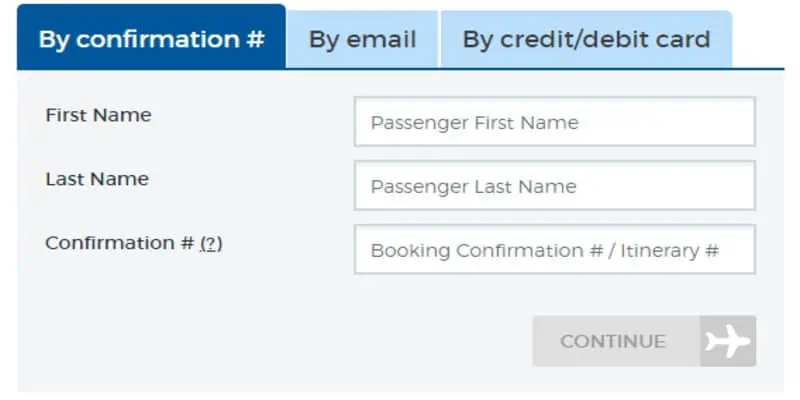 3. Here, you need to hit the "check-in now" button.
4. After that, reach out to the baggage option and select the number of bags you want to travel with.
5. Complete the payment, and the process will be completed.
Frequently Asked Questions
Do you have to pay for baggage on Allegiant Airlines flights?
Allegiant does not charge for 1 personal item if it does not exceed size requirements. It includes a tote bag, garment bag, etc. However, carry-on and checked-bag fees will apply. Passengers need to pay around $35 for their first and second checked baggage while traveling with Alleginat Airlines.
Do you get a free carry-on with Allegiant?
No, you don't get a free carry-on with Allegiant Airlines. Passengers on Allegiant Airlines can bring one carry-on with a maximum dimension of 25cm x 40cm x 55cm after paying a certain fee. Also, if you are bringing your carry-on baggage you must ensure that it fits in the overhead bin.
How much fee does Allegiant Airlines charge for checked baggage?
Allegiant Airlines charges a fee for checked baggage as per the travel class type and destination selected by a passenger. For the first and second checked baggage of the passenger, Allegiant charges around $18-$50.Moreover for the third checked baggage travelers are required to pay $70 as checked baggage fees.
What is the weight limit for a checked bag on Allegiant?
According to Allegiant Airlines policy for checked baggage, passengers are allowed to bring their checked baggage with a maximum weight limit of 22 kg (50 pounds). If their baggage exceeds these limits, excess baggage fees will be applied. Also, the total dimension of the checked baggage must not exceed 80 inches or 203cm. Additionally, Allegiant Airlines allows passengers to pre-purchase up to 4 checked baggage in advance, but the weight of each checked baggage must not go beyond a weight of 22kg.
How much does Allegiant charge for a carry-on?
When flying on Allegiant, passengers can carry one carry-on baggage and one personal item onboard for free. The airline only allows one carry-on with a size of 10x 16 x 22 inches. Additionally, a personal item that is too large to fit in a carry-on bag may be charged for it.
How strict is Allegiant with carry-on bags?
Allegiant Airlines is quite strict about its carry-on baggage policy. As per the rule, the carry-on baggage and personal items of the passenger must fit under their seat or in the overhead bin area. According to the carry-on baggage policy, the dimensions of the carry-on baggage must be 10 in. x 16 in. x 22 in.
What if my baggage is over 50 lbs Allegiant?
The maximum weight for checked bags is 50lbs, and if your luggage weighs between 40 and 70 lbs (18 to 32 kg), you will be charged a fee of $50. You will be charged $75 if your bag weighs between 71 and 100 lbs (32 to 45.4 kg). Each traveler is permitted to carry one free personal item.
Can I bring a purse or backpack to the Allegiant Airlines flight?
Yes, you can bring a purse or a backpack with you while flying with Allegiant Airlines. However, your personal item must fit under your seat in front of you.
Which items are not accepted by Allegiant Airlines in checked or carry-on baggage?
According to Allegiant Airlines baggage policy, passengers are not allowed to bring any type of balance gliders, lithium metal or lithium-ion batteries, electric skateboards, fireworks, and other hazardous items in their carry-on or checked baggage. These items are not permitted by the airline due to hazardous material restrictions.
How do I file a baggage claim with Allegiant Airlines?
If your baggage is delayed then, you can visit the Allegiant Baggage service office.You can make a delayed baggage report there within 4 hours of your arrival time.Also, if you have left any item behind in the plane then, you can fill out the lost and found request form.