It can be challenging to cancel your flight tickets. There are many airlines that provide complex rules and create uncertainty. However, travelers flying on Finnair don't have to worry. The Finnair Cancellation Policy is flexible and allows passengers to cancel and request a refund from the comfort of their homes. 
So let's understand the policy's rules to maximize the benefit of receiving reimbursements with on-time cancellations.
Finnair Cancellation & Refund Policy
The Finnair flight cancellation policy applies to all restricted and non-restricted fares.
Passengers have to pay a cancellation fee according to their fare type.
Passengers can cancel the reservation before the first unneeded flight's departure time. They can also claim a refund for the unused portion of their booking.
Moreover, the passengers who are unable to fly because of an unexpected illness, injury, or death that occurred to them, another person on the same reservation, or a member of their immediate family will receive a full refund.
Also, there will be a refund if the flight cancellation results from a pregnancy-related issue until the end of the 36th week of pregnancy.
However, passengers cannot take benefit of Finnair's cancellation policy if their flight cancellation reason is due to a lack of travel documentation or vaccinations.
The flight cancellation policy of Finnair solely covers the flight fare and additional purchases from Finnair only.
Moreover, the flight cancellation policy applies to any extra services you paid for in advance, such as extra luggage, seats, pre-ordered meals, and access to the Finnair lounge.
The Finnair cancellation cover applies only for flights operated by Finnair and Norra.
Passengers can cancel their flight ticket for free if they cancel it within 24 hours from the time of booking. However, the flight departure date should be 7 days or more ahead.
Finnair Cancellation Policy By Fare Class
There are basically three types of fare available on Finnair.
On the other hand, there are three cabins on Finnair – Economy, Premium Economy, and Business.
The airline will not provide any refund for Light tickets whether the traveler has booked their ticket in Business or Economy class.
On the other hand, classic fare bookings originating only from Japan are eligible for a refund for all the cabins.
The Flex fare holders are eligible for a refund in case of canceling their flight, irrespective of the route and cabin class.
Finnair 24-Hour Cancellation Rule
Like many other airlines, Finnair also offers a risk-free cancellation period. The passenger can utilize the Finnair 24-hour flight cancellation policy to revoke their flight bookings without incurring any cancellation fees. However, there are two conditions.
Firstly, passengers can get a full refund only if they cancel their booking within 24 hours from the time of booking. If they fail to do so, there will be cancellation charges after the 24-hour window.
Secondly, the 24-hour cancellation policy is valid only if the traveler cancels the flight 7 days before the flight departure.
Finnair Flight Cancellation Fees
The passengers must understand the following points regarding the cancellation cover before processing the request.
The refund amount will not include any potential service fees incurred during the flight reservation.
Moreover, it does not include lodging, transportation, or other expenses.
There are no refunds for service charges or credit card fees.
Passengers can use the refund application form to request a refund.
As per the Finnair flight cancellation refund policy, the passenger must file for a refund.
Within three months from the original departure date because of an accident or sickness.
At most, 6 months from the original flight takeoff date in cases of death.
| | |
| --- | --- |
| Type of Ticket | Refund for Unused or Cancelled Ticket |
| Economy Light | Non-refundable |
| Economy Classic | Refundable for flights originating from Japan only. |
| Economy Flex | Refundable |
| Premium Economy Light | Non-refundable |
| Premium Economy Classic | Refundable for flights originating from Japan only. |
| Premium Economy Flex | Refundable |
| Business Light | Non-refundable |
| Business Classic | Refundable for flights originating from Japan only. |
| Business Flex | Refundable |
Refund Eligibility For Finnair Fare Types
If a passenger, irrespective of their fare class, cancels the tickets within 24 hours of the booking period, there will be no cancelation charges.
However, if passengers cancel the booking after the 24-hour window, they have to pay some cancellation fee. Finnair charges $100 – $400 for flight cancellation, depending on the routes. Tickets that are canceled, redeemed, or over their expiration date do not qualify for Finnair Plus Points.
Finnair Cancelled and Delayed Flight Compensation
There can be many circumstances that can lead to delayed flights. However, Finnair provides accommodation and meals in such cases. Finnair flights that are delayed or canceled due to technical issues are rewarded with points. However, when a flight is canceled owing to bad weather or other uncontrollable factors, no points are awarded.
Finnair passengers will receive compensation from Finnair for flight cancellations if they occur while they are traveling into, through, or out of Europe under European legislation.
The airline offers up to £220 in compensation for canceled flights for any journeys up to 1500 km long.
On the other hand, for a flight between 1500 and 3500 km, there is a refund of £350.
However, Finnair will reduce its flight cancellation compensation by 50% if a flight was delayed for three hours or more but no more than four hours and it covered a distance of more than 3500 kilometers.
For Finnair flights that cover a distance of 3500 kilometers or more, their delays will cause compensation of £530 to the passengers.
Ways To Cancel Finnair Flight Booking
There are various ways to cancel Finnair bookings. Passengers can choose any of them according to their convenience.
Online Cancellation through Manage Booking
Canceling flights online is the most common method. Following these steps, you may cancel an aircraft ticket via Finnair's main website.
1. Visit "www.finnair.com".
2. Click on the "Manage" tab on the website's home page.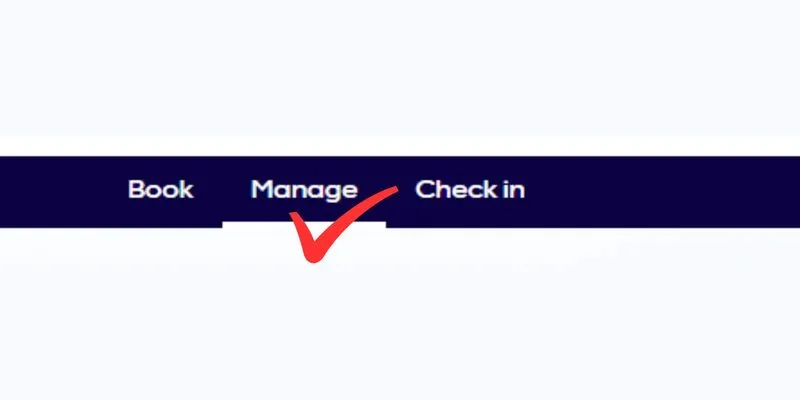 3. Enter your ticket's "Booking Reference" and "Last Name" details.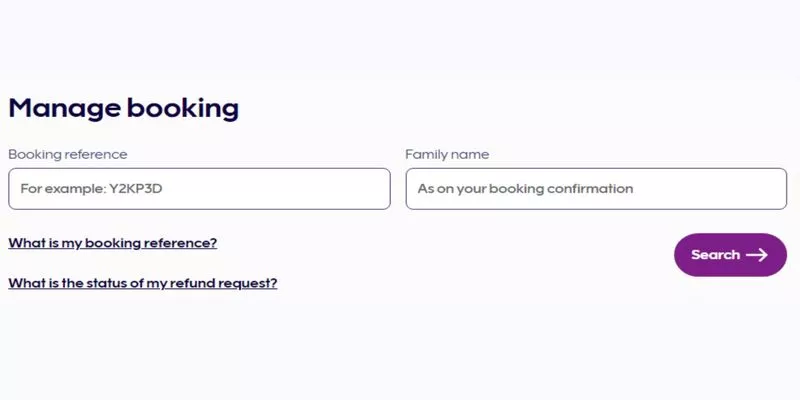 4. Click "Search" after that.
5. After that, choose a reservation that you might want to cancel
6. Select the "Cancel" option.
7. There will be cancellation costs, if any.
8. Lastly, you will receive a confirmation by mail.
Contacting Finanir Executive Over a Phone
Calling Finnair customer care is a quick option to cancel a ticket offline. Finnair executives are available 24×7. Passengers can call on
New York: – Phone: +1 929 474 6049.
Los Angeles: – Phone: +1 323 694 7646.
The executive will ask you for information like your last name, the specifics of your ticket, the reason for cancellation, etc. Once you have given them the necessary information, they will complete the procedure on your behalf.
Cancellation Directly At the Airport Counter
You can head to the airport to cancel a reservation with Finnair. To cancel a flight, simply go to the airport's ticket counter and fill out the form. Once the executive gets all the necessary details, they will cancel the reservation. You will receive the confirmation on the registered email or phone number. You can also check the refund status later.
Frequently Asked Questions
Can I cancel Finnair flight bookings?
Yes, Finnair allows its passengers to cancel their bookings. They can do it by visiting the official website and navigating to the Manage Booking option.
Can I cancel my flight plans on Finnair within 24 hours?
Yes. Under the Finnair 24-hour flight cancellation policy, passengers can revoke their bookings within 24 hours without penalty if it was booked seven days or more before the flight's planned departure time.
What is Finnair's cancellation cover?
If you are unable to fly due to an unexpected illness or injury to you or a member of your immediate family, Finnair cancellation cover enables you to cancel your journey and get a reimbursement.
Will I receive credit card charges also in my refund after canceling the Finnair flight?
No, Finnair's flight cancellation policy only covers flight booking fees and other add-ons purchased from the airline. The refund will not include any service fees or credit card charges.
How much will the Finnair flight cancellation cost?
After the risk-free period of 24 hours, passengers will be required to pay a fee of $100 to $500 to cancel their airline tickets. However, if you change your mind less than 24 hours after the booking period, you don't have to pay any cancellation fees.
How to contact a Finnair executive on call for flight cancellation?
Passengers can call the Finnair New York office at +1 929 474 6049 or Los Angeles at +1 323 694 7646 to contact the Finnair executives. Passengers can then make further requests to cancel the flight.
Does Finnair offer compensation in case of flight delays?
Yes, Finnair offers compensation in case of canceled or delayed flights. The compensation will be according to European laws. It is applicable on all flights traveling in and out of Europe.
How much is Finnair compensation for canceled or delayed flights?
The airline offers the following compensation
For flight distances up to 1500 km – £220 in compensation.
On the other hand, for a flight between 1500 and 3500 km – £350 in compensation.
For flight distances more than 3500 kilometers – £530.
Which Finnair fares are refundable?
According to the Finnair cancellation policy, the classic and flex fares are refundable. If you have any of these fares and you cancel a booking before the flight departure, you can claim a refund.
Which Finnair fare is non-refundable?
The Finnair cancellation policy applies to both refundable and non-refundable fares. Under it, the light fare bookings are non-refundable irrespective of cabin class.
What are the ways to cancel Finnair flights?
Travelers have offline and online options to cancel their bookings. They can use the official website or mobile app to cancel the booking. Alternatively, they can write an e-mail, call the executive, or visit the airport to cancel the booking.
Does Finnair's flight cancellation policy cover extra charges for add-ons?
Yes, it covers any extra services you have added to your itinerary by paying the applicable charges. So, if you have extra luggage, seats, or pre-ordered meals, you will receive a refund for it after cancellation.